1940-1970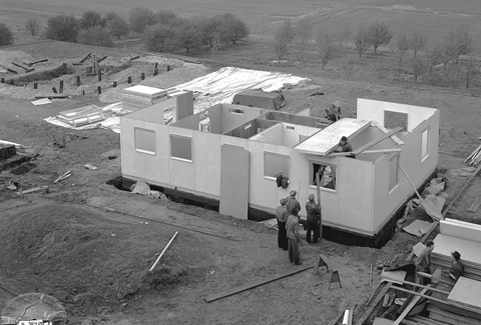 Higher yields - Significantly increased lumber yield through wood processing by developing new saw blade technology. This resulted in better utilization of each log.
Increased service life - Pioneered research and development of plywood for exterior use.
Benefiting the war effort - Using fundamental information on wood properties, fasteners, and engineering design, developed packaging standards to assist the country in winning World Wars I and II.
Protecting wood surfaces - Developed 'FPL Natural Finish' to protect wood siding without the problems of other surface finishes.
Using the residues - Improved panel products such as hardboard, particleboard, flakeboard, and insulation boards by applying process knowledge developed at the FPL.
| | | |
| --- | --- | --- |
| | | | |